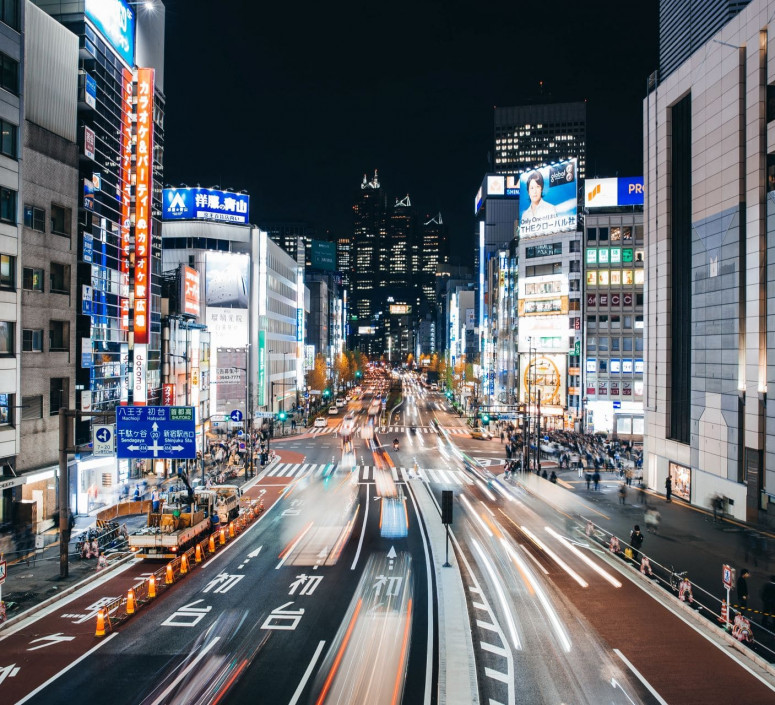 Explore Tokyo and enjoy the authenticity of the city 
As a high-tech capital, Tokyo is a destination not to be missed. Ranked in the top 10, it is one of the most visited cities in the world, with over 12 million visitors in 2019.
You will not fail to discover the many possibilities that are offered to you in Tokyo. From shopping centres to restaurants, historical sites to activities, you'll be spoilt for choice.
Once you're there, you won't have time to get bored as there are so many things to discover!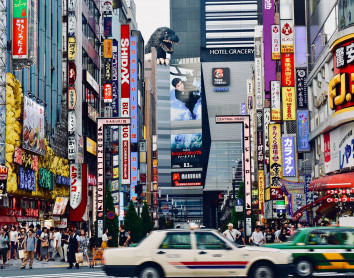 What to do in Tokyo?
Go shopping in Shibuya, Ginza and Shinjuku
You can't visit Tokyo without going to Shibuya at least once. This district has one of the busiest intersections in the world. As the centre of Japanese fashion, it offers a wide range of shops and boutiques for your enjoyment. Go shopping and follow the crowds in the various boutiques of Ginza and Shinjuku.
If you prefer nightlife, the city also offers a wide range of cinemas, huge amusement arcades, restaurants, bars and clubs.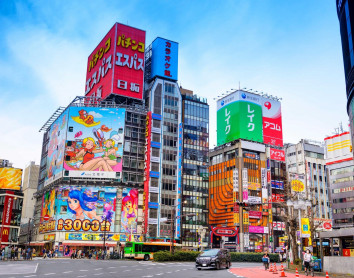 A trip to Akihabara
Japan means high-tech equipment and manga culture. Akihabara is an entire city that can be described as electric and grandiose! Flashing neon lights, loud advertisements, flashes of colour and anime will catch your eye.
Known around the world as "Akihabara Electronic Town", you will feel like you are in a video game.  
Look up and see this exciting and colourful place that you won't find anywhere else.
Spend some time in Harajuku...
If you are a fan of manga or anime, this is the place for you. Young Japanese like to escape the real world and immerse themselves in the role of a fictional character. On weekends, many of them dress up in anime-inspired clothes and parade through Harajuku.
Have fun recognising your favourite heroes and join in the fun with your favourite costume. Attend a colourful parade and have a great time with your friends and family.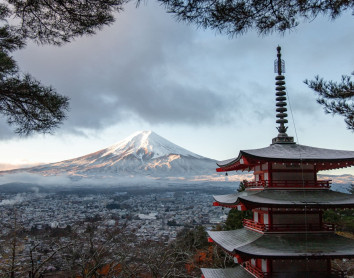 Mont Fuji
Mount Fuji has always fascinated many artists and visitors. A sacred mountain located on the island of Honshu, its snow-covered summit and symmetrical, conical shape give it an exceptional beauty, worthy of the most beautiful landscapes in Japan. Like many tourists, don't hesitate to climb it.
After the climb, you can go to one of the hot springs at Kawaguchiko Onsen at the foot of the mountain, which will bring you comfort and relaxation after a day of walking.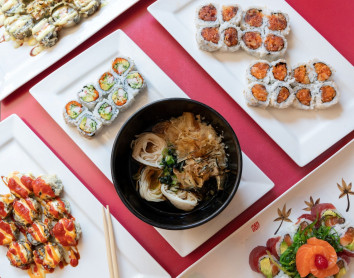 Gastronomy in Tokyo 
Japan is known for its culture, traditions and arts. But it is probably the flavour and colour of its food that attracts many tourists to Japan. 
If you like sushi, Tokyo is obviously the place to go for the best sushi in the world.
Not forgetting the typical Japanese dishes that you will find in many of the city's restaurants, such as tempura, miso soup and onigiri. Don't hesitate to visit the many restaurants in the city and discover new flavours.          
         
Practical information
Coming to Tokyo
Entry requirements in Japan:
Need information about the conditions to enter Japan?
Check the link below:
Tokyo map
How to get to Tokyo
Flying to Tokyo from Noumea
To reach Japan from Noumea, consult our page Flight Noumea - Tokyo.
Average flight time :
The shortest flight time for a direct trip from Noumea to Tokyo is less than 9 hours. This travel time may vary depending on your itinerary.
Time difference :
It is 02 hours later in Noumea, New Caledonia than in Tokyo, Japan.
When to go to Tokyo
When is the best time to visit Tokyo? 
Located in East Asia, on the coast of the Pacific Ocean. Tokyo enjoys a pleasant climate for most of the year.
Depending on what you want to do in Tokyo, the best times to visit are :
Spring season : Spring is definitely the best time to visit Tokyo and its landscapes. The sun comes out and the cherry trees bloom.
It's not too hot or too cold. Perfect for visiting temples, national parks and walking around the city.

Autumn : Autumn is the favourite time of year for the Japanese, as the weather is always beautiful and warm. The city is beautiful and sunny. If you like cold weather, snow is common between December and March.